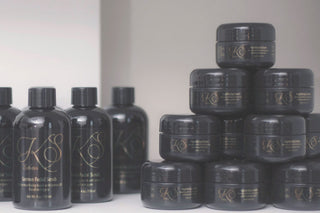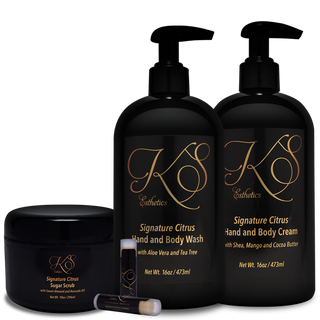 SOME THINGS ARE JUST BETTER TOGETHER
A great skin care routine starts with amazing products that work seamlessly together. The KS Esthetics Professional Skincare line is formulated to do just that. With cosmaceutical grade ingredients that make your skin look & feel amazing. What's not to love?
KS Esthetics Online Store
KS Esthetics was created and developed by licensed esthetician and luxury day spa owner, Katelin Schebler. Katelin began her career in skincare and makeup in 2005 and earned her esthetician license in 2007. After over a decade of working in the spa industry, she wanted to create her own custom and unique brands centered around her clients' wellness and skin goals. In 2018, she launched KS Esthetics Professional Skincare and her luxury, award-winning spa, Culture A Day Spa.
OUR CLEANSERS
KS Esthetics is a professional grade skincare line developed by a licensed Esthetician. The ingredients are cosmeceutical grade and are blended to work synergistically. Meaning every ingredient has a purpose to benefit and improve the skins tone, clarity, texture and fullness.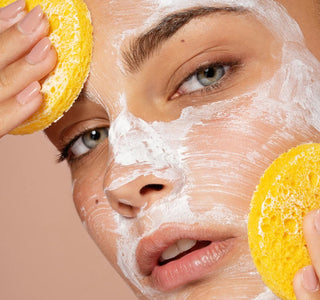 Causes and Corrections
Aging of the skin is caused by many things including genetics, stress, diet and sun exposure. UV rays are a top contributor to aging skin – causing visible damage on the surface like age spots and fine lines to breaking down collagen levels which cause deep wrinkles and a loss of firmness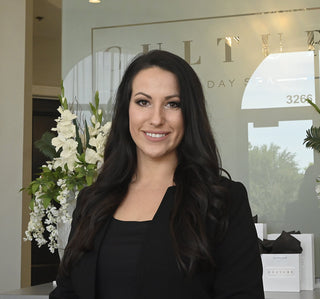 SKINCARE TIPS
KS Esthetics creator, Katelin Schebler has some valuable tips for skincare.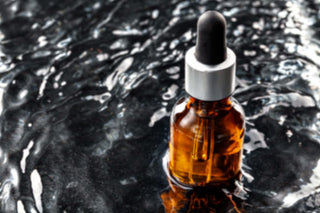 The KS Esthetics Story
At KS Esthetics it is our mission to create an exceptional skincare brand focused on blending high concentrations of proven ingredients
KS Esthetics Professional Skincare was developed because of the need for a brand to be true to what it is selling. This is not only for the professional industry, but for the consumer too. The formulas include proven pharmaceutical ingredients, as well as cutting edge plant technology, blended together to achieve results…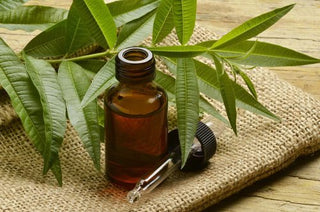 INGREDIENTS SPOTLIGHT
KS Esthetics skincare products do not contain artificial fragrances, dyes or parabens.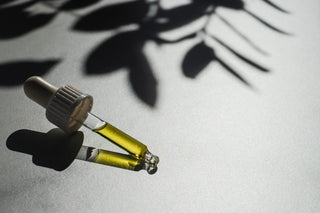 SKINCARE PRODUCTS FOR PROFESSIONALS
KS Esthetics skincare products do not contain artificial fragrances, dyes or parabens.
OUR SKINCARE TIPS
As an Esthetician, I have been asked a lot of questions over the last decade regarding skincare routines and skin health.